About Squared Away
Squared Away has been helping businesspeople improve their productivity and rethink their use of time since 1994. Clients report being more efficient and focused, feeling more balanced and less stressed, getting more done in less time, and meeting more of their goals.
Partners Fifi Ball and Sally Brickell have managerial experience in a variety of settings. They have each created departments and teams out of original situations ranging from nothing to chaos. They have devised or improved systems for scheduling, work flow, and budget management. They have improved the bottom line wherever they've been.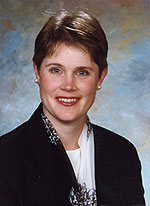 Fifi Ball is a founding partner of Squared Away, a Boston, MA, productivity consulting firm started in 1994. She specializes in providing an astute, objective sounding board as clients talk and think through solutions to problems and system redesigns.
Fifi's clients have included clinical and research departments in academic medical centers, law firms, insurance agencies, financial managers in health insurance companies, advertising agencies, property management firms, sales teams, realtors, and development specialists. Her projects have included reorganizing work flow, devising office procedures, coaching on personal efficiency, and giving seminars on improving productivity.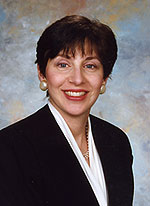 Sally Brickell is a founding partner of Squared Away, a Boston, MA, productivity consulting firm started in 1994. In addition to consulting, Sally writes, speaks publicly, and facilitates workshops on how personal and organizational efficiency can improve work-life balance. Sally's specialty is making things happen. She loves leading client teams through complex projects to successfully reach goals.
Before starting Squared Away, Sally worked with individuals and groups in corporate settings to streamline processes and reorganize systems for increased productivity, profitability, and job satisfaction. She managed departments of up to twenty-five people and budgets of up to $1.2 million.
Sally's accomplishments include helping create and put into practice corporate publishing standards for an organization of 150 people, leading numerous process improvement efforts, and successfully restructuring a traditional publishing department into cross-functional work teams.